Sensing is going mobile and people-centric. Sensors for activity recognition and GPS for location are now being shipped in millions of top end mobile phones enabling a myriad of new sensor based applications for personal, social and public sensing. This complements other sensors already on mobile phones such as high-quality cameras, microphones, and digital compasses. At the same time we are seeing sensors installed in urban environments in support of more classic environmental sensing applications, such as, real-time feeds for air-quality, pollutants, weather conditions, and congestion conditions around the city. Collaborative data gathering of sensed data for people by people, facilitated by sensing systems comprised of everyday mobile phones and their interaction with static sensor webs, present a new frontier driven by people-centric sensing.
The MetroSense project is working with industry and agencies to develop new applications, classification techniques, privacy approaches, and sensing paradigms for mobile phones enabling a global mobile sensor network capable of societal-scale sensing.
All the projects, including
SoundSense
,
CenceMe
,
Sensor Sharing
,
BikeNet
,
AnonySense
, and
Second Life Sensor
can be found
here
.

What's new:
See feature on SoundSense:
Cell Phones That Listen and Learn
.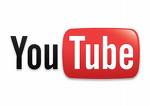 Also, checkout the
SoundSense
and
CenceMe
videos on
Something cool you haven't seen before:
NeuroPhone
paper
.