People and Critters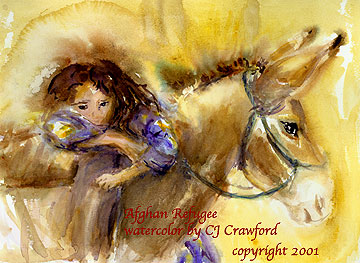 Afghan child and donkey

I found this image as an AP wire photograph in my local paper. The caption read-"An Afghan girl nestles up to her donkey in a refuge camp in Dashti-i-Qala, Northern Afghanistan, yesterday." The photographer was not cited. I just had to make a painting from it. I hope this little girl is having an easier time of it now. Please let me know if you can tell me who took the photo. I am hoping to sell prints of this to help raise funds for children such as this.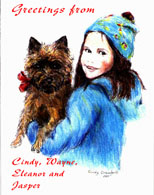 Card - Click on the picture to see a larger version.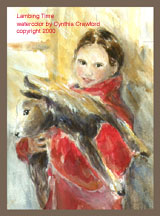 Lambing Time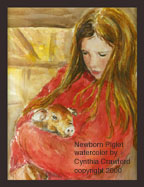 Newborn Piglet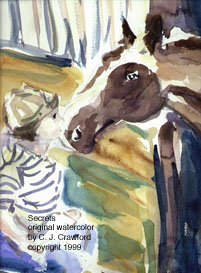 Secrets
---
There have been visitors since Nov. 2002