>
Photo Samples and Portraits by Cynthia Crawford
Here are some photographs of dogs and the pet portrait paintings created by Cynthia Crawford from them.
The photos are good representatives of what I am looking for -clarity, detail, close-up-to make a good painting. If I can't actually see your pet, the coloring and details will be quite dependent on the quality of the photograph, although I can, to some degree, go by description and typical coloring for a particular breed or species. The important thing is to get a photo you really like for me to work from.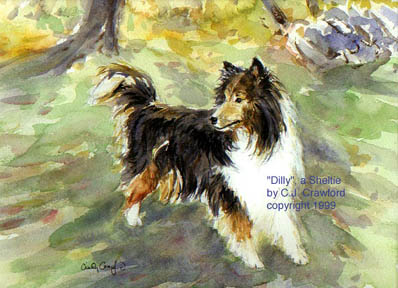 Dilly Standing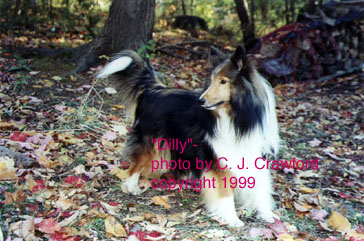 Dilly-photo
This photo works pretty well for doing a portrait because: 1.It is taken on the same level as the subject (translate-get down there with your pet!)
2. It is outdoors where the coloring is more likely to be accurate
3.It shows something of the character of the dog
What's missing: 1. Eye color-if a close up is wanted
---
Here's another painting of Dilly and the photo.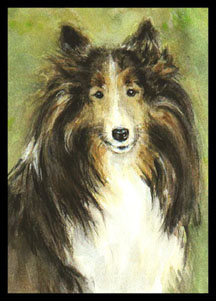 Dilly-head study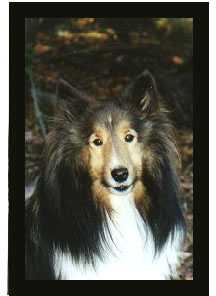 Dilly-Photo2
Again, here is a good close-up photo, directly in front of the dog. The eye color is still not clear, which is why I always ask for a description.
---
Click here for Portrait Ordering Information
---
There have been visitors since Nov. 2002